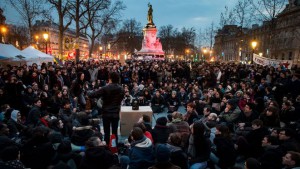 Penktadienį, 19val. / Friday, 7pm
Tik ką grįžus iš Prancūzijos, Noah papasakos apie vykstančius protestus, miesto aikščių okupacijas ir besivystantį naują socialinį judėjimą kilusį iš pasipriešinimo planuojamam naujam darbo kodeksui.
[EN] Noah recently visited France and will give a briefing about continuing protests , occupations and development of a new social movement which were sparked by government plans to introduce new labor codex.