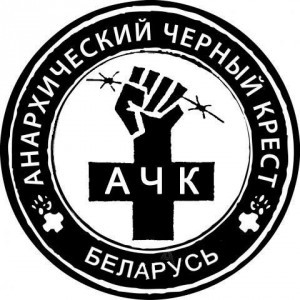 [LT]
Materialistinio feminizmo skaitymo grupė infokrautuvėje tęsiasi. Kaip visada, ketvirtadienį, 18 val. skaitome – tik šįkart skaitome tą patį, ką skaitėme ir anąkart. Žmogos buvo pavargę, tekstas sudėtingas, tad nutarėme paskaityti jį namie ir ateiti išsianalizavusios – Notes on the Erotic in the Capitalist Mode of Production iš žurnalo LIES II – parsisiųskite iš http://liesjournal.net/media/Lies-v-2-PDF-whole-1.pdf
O vasario 9 d., antradienį, 19 val. infokrautvėj – prezentacija "Baltarusija: socialinė aplinka, anarchizmas kalėjime ir diktatūroje" (anglų k., jei reikės – su vertimu):
"Baltarusijos anarchistai pasakos apie gyvenimo sąlygas kaimyninėje šalyje bei antiautoritarinės veiklos galimybes.
Kas yra Baltarusija: gerovės rojus, nesuteptas laukinio kapitalizmo ir neoliberalių reformų, švarūs platūs prospektai, ekonominis ir politinis stabilumas – ar politinių aktyvistų represijos, apmokestintas nedarbas, milžiniškos skolos ir prastovos? Buvęs politinis kalinys, anarchistas Mikalai Dziadok taip pat pasidalins savo patirtimi ir duos patarimų, kaip išgyventi kalėjime."
[EN]
Materialist feminism goes on – as always, the reading group meets at infokrautuvė on Thursdays, 18:00. This time we read the same as the last time: people were tired and the text was intricate, so we agreed on reading it at home and coming better prepared. Notes on the Erotic in the Capitalist Mode of Production from LIES II journal – download at http://liesjournal.net/media/Lies-v-2-PDF-whole-1.pdf
And on February 9, Tuesday, at 19:00, there's a presentation by comrades: "Belarus: social conditions, anarchism in prison and under dictatorship" (in English):
"Anarchists from Belarus are giving a talk on the living conditions and possibilities for antiauthoritarian activism in the country.
What is Belarus: social paradise, free from savage capitalism and neo-liberal shock reforms, clean and wide streets, economic and political stability, or repressions against political activists, taxes on unemployment and debts and mass lockouts? Speaking about repression, an ex-political prisoner and anarchist Mikalai Dziadok will share his prison experience and give some advice on how to survive the jail."